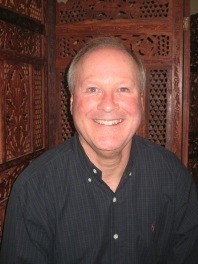 Jackie
Stuart
Registered Representative
Jackie, originally from Morton, lives in Brandon with his wife, Dorothy.  He is a 1970 graduate of Mississippi State University with a bachelor's degree in Agricultural Economics.  He worked for almost 20 years in his own personal businesses and farming in Scott County. 
Jackie earned his insurance license in 1989 and became a Registered Representative in 2004 with a Series 6 & 63.  He specializes in individual insurance and retirement plans, including life, health, disability, medical, long term care, medicare supplements, and IRA's.  He also has worked for many years in the group market with Section 125 cafeteria plans and employees benefits, including supplemental products, 401k, 403B, Simple IRA, dental, and vision plans.  He is committed to providing his clients with honest, sound, experienced financial advice to help them achieve their retirement goals. 
Jackie and Dorothy, a retired school teacher in Rankin County, are members of Jackson First Baptist Church.  They are active in their SS class and Dorothy is a member of the choir.  Jackie has worked with local and international mssions for many years.  He is currently President of Macedonian Call Foundation of MS which supplies transportation to SB missionaries while home on stateside assignment.  He enjoys traveling locally and overseas to share his faith and his blessings from mission work.  Jackie and Dorothy have been married since 1972 and have 3 grown childen and 6 grandchildren.  All of their children live in the local Jackson area.